Bachelorette Party Sydney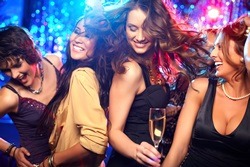 One of the biggest problems of enjoying a good old-fashioned bachelorette party is managing to let your hair down while still staying safe. Unfortunately, many a party is ruined by the party-goers having too much to drink and then worrying about how to get home. Thankfully, the bride to be and her best gal pals can stop worrying, because we make sure you get the safe fun that you need with our party bus. This party bus is perfect for any bachelorette party; Sydney pedestrians can stay safe, and the party girls can get wild without any worries – we do the driving!
Our party bus services at SydneyHensNights.com.au are not the only fun we offer; for those who want to go with the group to the hottest strip club – we have a show for you. We will take you to pole dancing classes, belly dancing classes, fix you up with a hot party bus or just make sure your reservations are taken care of for dinner. Whatever a bride's party needs, we can supply! Sydney is home to some of the best tea rooms, pubs, beaches and boutiques in Australia, and if you want the best bachelorette party ever, we can make it happen.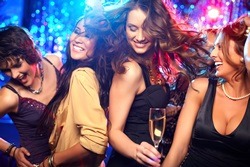 Many of the best hen's parties happen because a group of friends can relax, get a little wild and go on a terrific pub crawl or see a naughty live show. If you need to get your final fling in before your big day, SydneyHensNights.com.au can easily entertain you, transport you, and wine and dine you. You won't believe the fun you can have for your bachelorette party with us; we specialize in providing you with a night out on the town you'll never forget. Don't forget to make your bookings as far in advance as possible for your special night.
While a bachelorette party pales in comparison to the wedding itself, there is no denying that it is a very important time for the bride and her closest friends and family members to enjoy one last night out as a single gal. We make sure you and your friends are comfortable, safe and yet fully satisfied with your night out in Sydney. Visit our web site to see all of our party ideas and our packages. We make sure your night is smooth and easy, and you and your fellow hens see everything you want to see!