Hens Day Cruise Sydney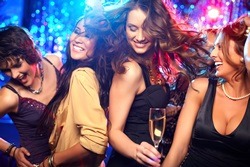 It is Saturday afternoon and you are making plans to go out with the girls for the evening. You have already hit up all of the bars and clubs in the area, everyone is tired of the same old routine, and you really want to try something that will be new and exciting. It sounds like this would be the perfect time for you and your gal pals to enjoy a Hens Day Cruise, Sydney Harbour. Just imagine how much fun you all could have while you cruise along the beautiful Sydney Harbour and see it from its best perspective.
The Hens Day Cruise Sydney Harbour is available on Saturday afternoon and boarding calls are at two different times. If you would like to take this cruise as the start of a fun filled afternoon with your friends, you should consider the cruise that starts at twelve and lasts until three in the afternoon. If you and your pals want to get started a little later in the day, there is a cruise that lasts fro three until six as well. No matter which time frame you choose for this fantastic party cruise, you will also get to leave with two free passes to get into Club Retro when you leave the boat. This way, there is no need for the party to end when you step off the boat.
Package Price – $139.00 Per Head
Hens Day Cruise Packages Includes:
3 Hour cruise on Sydney Harbour
Quality Boat – Two Levels and Two Open Decks
Private Harbour Cruise
A Cruise Director
A Full Drink Package Including
Spirits – Vodka, Scotch, Bourbon and Baccardi
Beers – A Selection of Bottled Beers & Cascade Light
Wines, Water and Soft Drinks
BBQ Chicken and Roast Lamb
A Choice of Fresh Salads and Bread Rolls
Fresh Fruit Platters
Male Strip Show – Add $250
Male Waiters – Add $225 For 3 Hours
Enjoy Great Music
Saturday's From – 1.30pm – 4.30pm
Saturday's From – 4.30pm – 7.30pm
Package is based on a minimum of 25 people
For smaller groups please – Contact Us
Departs: King Street – (View Maps)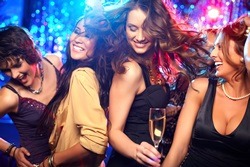 When you choose a Hen's day Cruise Sydney Harbour, you will be gaining access to one of the most gorgeous boats in the area. Here you can enjoy two levels and two party decks to enjoy while you are on board. The incredible sound system and DJ will keep the party going if you want to dance with your friends. If you are looking to spice up the night with a little added excitement, you may wish to include a male strip show for just a little bit more out of pocket. With so much to do and see, this is sure to be a very memorable event.
Free finger foods and snacks are provided when you book a trip on a Hens Day Cruise Sydney Harbour. There is also roasted chicken, lasagne, salad, fresh rolls, and fruit platters available for dessert. An open cash bar will be right at your fingertips where you can order up your favourite drinks at a fraction of what they would cost you anywhere else. With all of this available, this will be a totally new and exciting experience that you and your friends are sure to remember for a very long time.