Hens Parties Sydney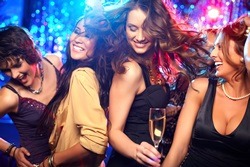 If you live anywhere near Sydney, or even if you don't you need to make sure that this is the place for your bachelorette party. When it comes to hens' parties, Sydney is, quite simply, the perfect spot for any kind of fun you can imagine, whether it involves karaoke or pole dancing lessons. This thriving city is home to some of the finest shops, the strangest entertainments and some of the most beautiful sights in the world. Even women who have lived in Sydney their entire lives will see something new when they book a hen's party package with us.
A hen's party is almost as much a rite of passage as the wedding itself – it is considered the socially acceptable way for women to have a last and spirited fling before she settles into married life. Sydney is the perfect spot for this, as it has terrific shopping, fantastic tea rooms and restaurants, and of course, the best pubs. Whether your hen's party includes your very morally upright aunties or your wildest best friends, we can promise you that you will find activities and entertainment suitable for everyone. You might even get your auntie to unthaw enough for karaoke!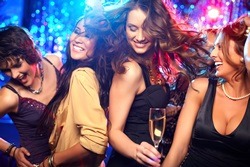 Since you have enough details to take care of with your wedding, we plan the bookings for you when you get our hen's night package. This means that you can select our options from our website, find one that you think will accommodate all the members of your hen's party, and then let us do the rest. If you are worried about transportation, you may want to book our party bus, which will drive you around Sydney while you drink and sing on our top of the line karaoke system – right on the bus! Let the worry disappear while you party.
For a more risqué approach, imagine having someone make all the reservations for you so that you and your group of fellow hen partiers can enjoy lunch, and enjoy the view of the gorgeous male strippers at the Men in Uniform show. We can get your tickets, take you on our party bus, take your pictures, keep you plied with plenty of drink and then feed you dinner. What more could a bride-to-be want? If this sounds too good to be true, don't worry – we have all of your options covered for the best hen's party night ever at SydneyHensNights.com.au!