Hens Party Sydney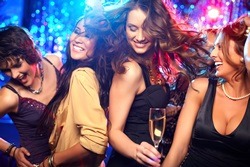 Sydney is a terrific location for any kind of hens' party; Sydney can offer some of the most tasteful or some of the wildest settings for your parties. This incredible sea-side city is home to the gorgeous Sydney Harbour, the fantastic Opera House, zoos, beaches and even a section that is home to strip clubs. Whatever your tastes or your budget, there is always something new to see and do in Sydney. That is why it is the perfect setting for any kind of hen's party; whether you are a Sydney native or not, we promise that we can show you something new.
The hen's party is an age-old tradition of giving the bride to be a night to remember before her wedding. This is also an opportunity to see old friends and spend time together before taking the plunge of marriage. If you want to have the best hen's party with your friends that you haven't seen in a while, you need to book one of our packages that can provide you with a worry-free night with the girls! If you need to let off some steam, this is the perfect time to do so, so make your reservations.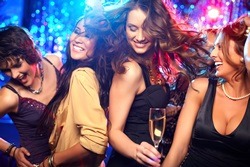 We can make sure that you have access to some of the best pubs and activities in Sydney. When you make your booking at SyndeyHensNights.com.au, we take care of all of the small details so you don't have to – all you need is an estimate of the number of guests you will have along with you on your hen's night. We can set you up with a party bus, with belly dancing or pole dancing lessons, or even get you reservations for the hottest male strip club in town. Kick back, dance the night away and spend time with your friends!
If you are wondering why you should book a package at all, just remember this – you have had enough tough decisions to make lately. After all, setting up a wedding can be a tough time. Don't stress yourself out by trying to figure out how to get your 20 drunken friends to the next pub safely; book our party bus instead. Don't worry about how to get reservations to a pole dancing class; let us make the booking for you, so all you have to do is put on your high heels and show up! Let us give you the night of your life.