Hens Night Party Bus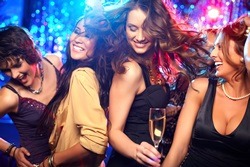 What is a party bus? It's your ticket to the best hen's night out! Imagine spending time with your best gal pals where you can let down your hair and have a wild time in Sydney. The Hens Night Party Bus package will let you sing at the top of your voice while drinking your favourite beverage. You can party all night long while zipping around the gorgeous streets of Sydney in the party bus. You and your friends can dance on the bus, walk around the bus and enjoy the top of the line stereo system and top notch lighting on the bus itself.
Think it sounds too good to be true to envision yourself belting out your favourite tunes from the front of a party bus? Think again – you can enjoy the safety of having transportation provided for you while you party down on your final fling as a single gal! You can throw your arm around your friends with a drink in hand and sway to the beat of the on-board karaoke system. Let us pick you up for your unforgettable night out – this is one hen's night out you and your friends will never forget! Live the life of a rock star for the night.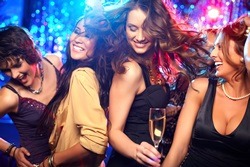 Another of our benefits with the party bus is that you get the real VIP treatment. We make sure you and your fellow gal pals step to the front of the line at the pubs, and can take you right to the front door of your favourite watering hole. We get you great drink offers and make sure you have no bother, no fuss and no headaches – just a whole lot of fun. We even take you home when your evening is done, even if it's not till the wee hours of the morning.
You can look at the website for SydneyHensNights.com.au and see what choices you will have. Our party bus packages give you four choices of venues and we make your dinner reservations as well! You get the bus all to yourself, so you can let yourself go with just your favourite tunes and your favourite friends. If that isn't enough, we even provide a photographer to snap photos of the girl's night out and provide a tour guide to travel with you through the streets of Sydney. Get everything every girl needs for her hen's night out with us!