Hens Sydney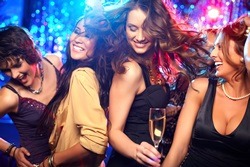 Whether you consider yourself an old hen or a young group of hens who need to let their hair down, we can make sure that you have the most interesting, most exclusive and most memorable night of your life. For the hens who want to go out with their friends and family, Sydney is a warm and welcoming city that glows with lights, clubs, harbour sounds, music, dancing and food. You can find the best in international cuisine or down-to-earth buffets and follow up your meal with a lesson in pole dancing or see some lovely male topless waiters if that is to your taste.
At SydneyHensNights.com.au, we act as the middle-man between you and the restaurants, charter tours and events that take place in Sydney. What we do is combine the best that Sydney has to offer at hugely discounted prices. When you get one of our packages for a hen's night out, you save money and hassle on your transportation, reservations and even your spa! When you visit our website, you will see where we provide you with packages geared toward specific modes of entertainment, and you can select what you want according to your tastes, your budget and the number of hen's that are attending.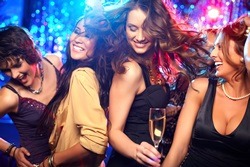 Trying to entertain a large group of friends in a city like Sydney can truly be a nightmare if you don't prepare first; restaurants fill up quickly, parking is impossible or the prices at local entertainment spots are too high. These issues go away like magic when you purchase our packages from SydneyHensNights.com.au; we make your night as smooth as silk. Let us do the arranging of the details so you and your hens can go exploring on the town. Not only do you save time, but you also save a pile of money as well.
Another benefit to choosing a hen's party package is that you will get to see events and visit areas that you never knew existed. Whether or not you are native hens Sydney is full of fantastic out-of-the-way shops, events, boutiques and entertainments that it is our business to find! You can be pampered within an inch of your life, shop till you drop, eat, surf, swim, dance and drink – it's all up to you, and we can make it happen. Visit our website and look over our packages for your next hen's night out – you'll be glad you did.