Belly Dancing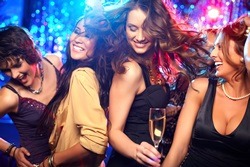 Belly dancing is a traditional Middle Eastern art that, through the ages, has become the symbol of sensuality and feminine skill. Typically, it takes years to master the art of the gentle hip and torso gyrations that really evoke the true style of belly dancing. However, today, more and more women are recognizing that not only is this type of dancing fun, but it also creates seductive skill that can be used elsewhere – from the dance floor to the bedroom. At SydneyHensNighs.com.au, we offer a party package deal that will take you in a party bus to a group belly dancing lesson.
Our party bus is a luxurious party on wheels where you can sing karaoke on our state of the art sound system, drink with your friends, and enjoy getting taken to the best spots in Sydney. Grab your favourite gal pals for a hen's night out like no other! We drop you off for your lessons in belly dancing where your instructor will teach you traditional dancing styles such as the Burlait and you can also move onto lessons in showgirl, hip hop, salsa, funk, hula-hoop dancing, Tahitian dance, break-dance, sexy burlesque, samba, popping, booty dance and even Bollywood.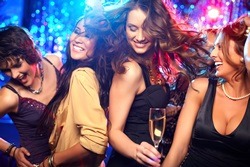 After the lesson, our party bus will take you out to the clubs for even more dancing and drinking with your friends, and you can head right over to your reserved dinner. There is no stopping the fun once it gets started on the party bus – imagine riding to the hippest places in Sydney aboard a bus that has club lighting, hot tunes and plenty of room to dance and sing. You deserve only the best, and our booking at SydneyHensNights.com.au makes sure you get it! Feel like a party? Then make your booking reservations fast for a night you'll never forget.
Since you need to spend the night relaxing and having fun and not worrying about how to get sober before you drive home, we will pick you up at your door and drop you back home on the party bus. This means that you really get to let your hair down for once and let everyone else do the worrying! Enjoy your last fling with freedom before you tie the knot and book our party bus and belly dancing package. You even get a tour guide and professional photographs to record the night out that you've always dreamed of.