Hens Night Party Sydney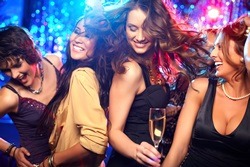 Have you ever dreamed of partying like a rock star, being the centre of attention and dressing to the nines for a fantastic night out on the town? If this sounds too good to be true, then you need to check out our bookings for our Hens Night Party; Sydney is the place to be when it comes to hen's parties, and we make sure you have the hottest tickets and access to the hottest male shows in town. You will be treated like a princess on your special night out, and can have every accommodation you've ever dreamed of with SydneyHensNights.com.au!
Our job is to make sure that you – the bride to be – have a night that you will never forget. We provide you with options for your hen's party, and can accommodate you, whatever your tastes. A bachelorette has enough on her mind, and we want to provide you with a way to let your hair down with your friends without worry. Make your booking, and then let us do the work so you don't have to. You shouldn't spend your pre-wedding evenings tracking down reservations and figuring out the seating for dinner – that's what we do best, so relax and we'll do the rest.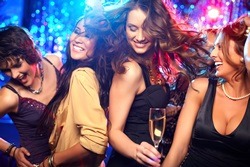 On the surface of things, a hen's night may seem like a simple enough task to plan, but can actually be a nightmare of figuring out what places are open to groups, when they can accommodate your party, or simply making sure your entire group gets to sit together at lunch. We think that a bride has enough worry on her plate, and our job is to make your hen's party as smooth as silk. You simply buy the package, and every little detail is taken care of. You won't have to worry about a thing!
Since Sydney is a city that has a thriving tourist trade as well as fabulous shops, boutiques and spas, you have many options for your hens night party; Sydney natives and out-of-towners alike will be astonished at the places we can make available for you and your party. Don't spend your bachelorette party in someone's home drinking foul punch and playing old maid card games – let us give you and your friends a taste of the wild life of Sydney instead. Sound intriguing? We thought so too, which is why you can find all you need on our website.