Hens Day Party Bus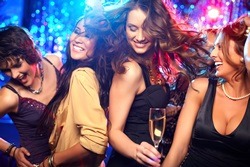 A hen's day, or bachelorette day, isn't just about wild partying with your friends, although that is important as well. Rather, when you book a Hens Day Party Bus tour with SyndeyHensNights.com.au, you are also reserving fun for your sisters, your aunties, your good old mums and even the new in-laws as well. Whether you all just need a chance to relax and let the good times roll after all the stress or just want to watch everyone get silly along with you, we make sure your party bus has everything you need, from drinks to music, dancing and laughter.
The hen party members who want a place to sit and relax and sip their drink from our seats on the party bus, while you and the rest of your gal pals can move up and down the bus, drinking and singing. Let yourself dance as the spirit moves you, as you sing along to our incredible speaker system. You won't believe how much fun you'll have cruising through Sydney or out along the coast – let fun be your destination on the party bus of your dreams. You can see a whole new side to the in-laws after this day.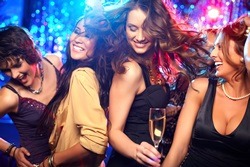 It can be so stressful to get married, which is why a hens day is so important; this gives everyone a chance to just have fun after all the planning that goes along with a wedding. When you book a day party bus with SydneyHensNights.com.au, you don't have to do any of the planning, as we make reservations at any of the four venues of your choice. We can provide you with tickets to top pubs or restaurants, and all you have to do is have a good time! Let us do the work for you so you don't have to.
A hen party shouldn't have to worry about sharing their party space with someone else, which is why you get the whole bus to yourself. We do not double book our party buses, which means that you and your friends and family can shout, sing, laugh and play in the privacy of your own little group. Let your hair down, grab the microphone and let our photographer snap pictures of you having the time of your life. We will pick you up and drop you off, so get ready to let yourself go for the ultimate night out on the town.