Hens Friday Night Party Bus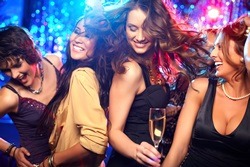 A party without a party bus is simply not good enough. When you book your bus for your hen party, you get access to the best way to drink, dance, sing and laugh with your friends. A Hens Friday Night Party Bus is simply an experience that should not be missed, and is the best way to enjoy a hen's party to its full extent. Our buses are equipped with a state of the art sound system, the best and most realistic club lighting, and you can kick back and drink your drink or step up to the microphone and sing your favourite songs.
If you want your hen's night out to be a ball, you need to make sure you reserve our party bus. At SydneyHensNights.com.au, we provide you with the hottest party on wheels, and will pick you up and drop you off for the entire night. Imagine having VIP passes to the trendiest clubs in Sydney, and having a bus drop you right off at the door! Stop at a restaurant where your dinner reservations await you and your friends, and afterward, hop back on the bus for a rollicking good time. Easy to reserve, easy to enjoy!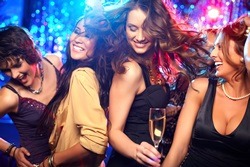 Having a good time in a safe environment can be a challenge for many a hen party – this is why so many gals choose to book our party bus. You and your friends can drink to your heart's content, and never have to worry about sobering up for the long drive home – we take you right back to your door. This is your way to make sure that the bride to be and her gal pals can party like rock stars, but still stay in one piece. Go on a pub crawl, cruise the streets of Sydney or just sit back and relax on our bus.
Friday nights are a favourite time to go out on the town, simply because you can stay out as late as you want, and the pubs and entertainment spots stay open as well. We provide you with a no hassle and no headache way to rock the night away with your group of friends, and we make sure everyone gets the chance to feel like a diva for a day. If you just want the girls to have fun, you need our party bus on a Friday night – paint the town red like you've always wanted.