Hens Day Laser Clay Shooting Cruises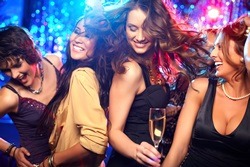 There are so many different ways hat you could spend the day having a great time with all of your female friends. The only problem is, you may have already taken advantage of a lot of the entertainment ideas that are available in the area. You may have already experienced some of the short day cruises that are available on Sydney Harbour. If you are looking for a cruise that will be a little bit different than any other cruise you have ever taken, the Hens Day Laser Clay Shooting Cruise could be the perfect choice for you and your gal pals. This is sure to be one of those experience that will have everyone having an amazing time.
A Hens Day Laser Clay Shooting Cruise is exactly as it sounds. You will have the chance to spend your time aboard an amazing boat shooting lasers at clay targets, which is both incredibly entertaining and safe. Everyone will have a chance to shoot at the targets with guns that are equipped with a laser chip. You will all have a blast taking turns to see who is the best shot and there is never any fear of anyone being left out or getting hurt.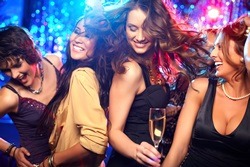 You will not have to spend your time on a Hens Day Laser Clay Shooting Cruise without getting a good meal if that is what you want. Beer, wine, drinks, snacks, and finger foods are included in the fare, but you will also have access to fresh roasted chicken, lasagne, salad and rolls, or fresh fruit trays as well. You will be served by a gorgeous male waiter when you order. If you want a good drink to enhance the experience of the cruise, you will find the open cash bar to be a great benefit as well. Here you will have access to just about any alcoholic beverage that you could want for a very small price.
If you would like to add a bit more excitement to this incredible cruise, you can choose to pay the additional fee to see a great male strip show while you are on board. While the Hens Day Laser Clay Shooting Cruise is mostly about target practice and fun, you have access to other forms of entertainment like this as well. This is sure to be a cruise that you and your friends will remember for a very long time.