Pub Crawl Cruise Sydney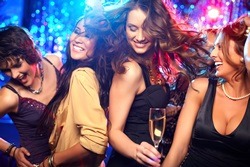 Looking for a way to get the most out of your pub crawl? Then you need to check out the Pub Crawl Cruise package with us. At SydneyHensNights.com.au, we are your one stop spot for everything fun about Sydney. We offer low per-person pricing and will razzle and dazzle you during your hen's party. We take care of all of the little details, so all that you and your gal pals need to do is sit back and relax, or else let your hair down and party like a rock star. You get five hours to cruise Sydney, have dinner, drinks and the time of your life.
If you want your hen's party to really be something special, you need to visit our website and make your booking. You and your friends can lounge about sipping your drinks while you soak up the sun and the gorgeous sights of Sydney from a boat. You can have a sedate lunch with the in-laws or a down-and-dirty party with your best friends. Whatever your tastes, we can make sure you have a day to remember with our pub cruise. Our music and dj will make sure you rock until you can't stop when you are on board.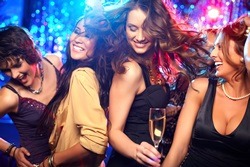 Slap on your complimentary t-shirt and enjoy our fully stocked bar that will keep you feeling light and mellow during your journey on the waters. You get the whole entire day to blow off steam aboard ship, and we make sure that you have everything you need to do it. We provide the music, the drinks, the dj and even the food. We stop at the hottest pubs in Sydney, so you can visit the inland attractions as well. Get a glimpse of Sydney like never before and book your pub crawl cruise – you'll be glad you did!
When it comes to making a hen's party special, every girl deserves to have every last detail taken care of. We make sure that you get a chance to relax and enjoy the beautiful day out with your friends. Spending time with your gal pals on such a special day is important, and we work hard to make sure that you are treated like Royalty. If you want to make sure that you won't have to worry about the drive home, we can even combine your package with our party bus that will take you back to your door, even if you dance the night away.