Hens Night Packages Sydney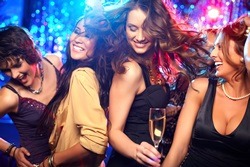 If you would love to get a group of your friends together and paint the town red but are worried about the cost, you need to check out our Hens Night Packages in Sydney. Since we can offer our clients group pricing and can offer package deals at discounted prices, you may find that it is actually less expensive to enjoy our hen's night packages than to stay overnight at a hotel! At SydneyHensNights.com.au, we can offer flat rate package pricing or per-head costs to let you choose what fits your budget. From the inexpensive to the outrageous, we can offer it all.
Another reason to choose a package for a hen's night is that it can be very frustrating to work out all of the details regarding accommodations, reservations and transportation. In the end, if you figure in your time, your frazzled nerves and the actual costs, you will probably actually save a great deal of money with us. We have connections with the best known and the most out-of-the-way merchants and shops in Sydney and we can pass the savings along to you. All you will need to do is relax and enjoy the company of your friends.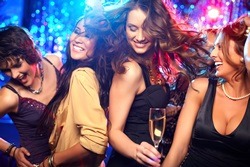 Having fun on a budget can be hard, until you look at your options with SydneyHensNights.com.au; you will be amazed at some of our incredibly affordable package deals that can accommodate a handful of people or hundreds. Before you throw up your hands in despair over your expenses, start browsing through our packages and see the light. Keep it simple with an impromptu cocktail party that has been packaged for you, or step out on a luxurious boat and sip champagne. Whatever your budget, you can see incredible sights, eat wonderful foods and let someone else do the worrying for a while.
If this sounds too good to be true, just visit our website and see our package deals for yourself! Sydney is packed full of incredible venues for fun, food and flirtation, and we can get you anywhere you want to go. Gals need to spend time without the blokes hurrying them over their shopping, and what better way to sit and gossip with the girls than on a party bus? Why not bar hop, shop, get a facial, visit a fortune-teller, or simply relax on a boat with your fellow hens? Let us take care of the details, and you take care of the fun.