Men in Uniformn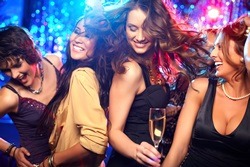 Who doesn't love looking at some gorgeous men in uniform? Grab your gal pals for your party night and lead on over to the entertainment hot spots of Sydney. When you make your party booking with SydneyHensNights.com.au, you can choose our Men in Uniform package, which will start when we pick you up in our famous party bus. Hop on the bus, grab a drink, and get ready to have the night of your life as we zip you through the streets to the sound of our terrific sound system. Next, we take you to Oxford Street which is close to Hyde Park.
When you get there, you will enter a world of gorgeous men in costumes like the studly fireman, the too-cute sailor or the naughty policeman. You can get the real VIP treatment from these gorgeous fellas as they escort you to your especially reserved seat. Xtreme Xposure is one of Sydney's most mouth watering shows, and you and your gal pals will be able to enjoy the best seats in the house as four of the most gorgeous guys in Sydney tease and tantalize the lucky hen – you! Get your picture taken with these hunks as part of the package.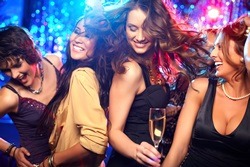 As if that wasn't enough heart-stopping entertainment for one night, we will next take you to dinner, where you and your friends have reservations waiting for you. Waltz to the front of the line, and then spend the dinner gossiping and enjoying culinary delights of Australia. After dinner, you get to hop back on the party bus to cruise through the streets of Sydney and drink, laugh and dance to your heart's content. We take you home when all is said and done, so you don't even have to worry about finding a designated driver.
Since a bride to be has had enough to worry about lately, we at SydneyHensNights.com.au think you deserve at least one night where all the planning and decision making is done for you. You won't have to worry about a thing when you book one of our packages. We take care of your transportation, your meals, your drinks and especially your entertainment so all you have to do is sit back and enjoy the ride. Visit our website to see our great deals on packages and book your package as soon as possible, since they go fast! Need a night out? Let us do the work.