Hens Day Sydney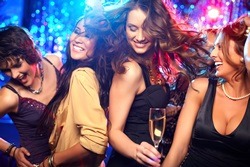 Many women may be surprised that they can have just as much fun – or even more – with a bachelorette party during the day. For the perfect hens' day, Sydney is the place to be. You can travel from spa to spa and spend the day getting pampered within an inch of your life, visit the best tea rooms in Australia, or just spend the day looking at the sights that this vibrant city has to offer. As so many activities are simply unavailable during the night-time, you will have access to sights and sounds that your whole group can enjoy.
Sydney is home to beautiful beaches, zoos, parks, museums, spas and some of the best restaurants in the world. Most of these places are closed in the evening hours, and so you would have to miss seeing these things with your friends if you came at night. If you are going to go to the trouble to visit world class museums or spend a day at the spa, you want to do so in the company of your best friends, so why not have a hen's party during the day?  You can sip wine, get a manicure or watch whales on the beach.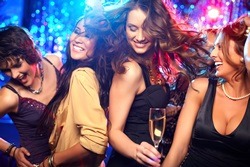 When most people think of a hen's party, they typically picture a group of sodden friends working their way from pub to pub late at night. While these types of hen's parties are not to be missed, the other side of the picture should include spending the day with your best friends seeing the beautiful things this area has to offer. This does not mean that you have to endure a stuffy party filled with awkward pauses – we believe you still need to let your hair down and have a good time. Rather, we think you can have as much fun during the day with SydneyHensNights.com.au.
We can offer you bookings to some of the most wonderful places Sydney has to offer. Whether you fancy getting belly dancing lessons or want to see the view from a party bus, a day party is the perfect answer. You can bring your closest family members and your closest friends and enjoy dinner, drinks, singing and relaxed fun on our party bus during the day. Don't miss out on your chance to mix sunshine and laughter with your hen's day adventure. We make sure you have a day to remember, second only to your wedding!