Wild Boys Afloat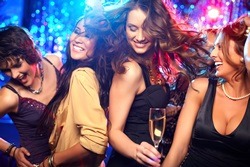 Ever wanted to see what it feels like to be a millionaire out on the town? With our party bus and Wild Boys Afloat hen party package, you can sip champagne in our club on wheels and get exclusive VIP access to hottest shows in town. Male strippers are a tried and true tradition for hen parties, and our party bus will take you right to the door of the best show in Sydney. As you step up to the door, gorgeous guys will take you right to your table that has been reserved just for you and your group of gal pals.
After you order your drinks, grab the karaoke microphone and start singing your favourite tunes! Your smoking hot waiters will make sure you get exactly the eyeful you deserve as they take your orders, and you can take your pick of the buffet offered at this club. Enjoy a flirtatious exchange with the gobs of gorgeous guys at Wild Boys Afloat, and sip your favourite drink all night. This package will provide the best alcoholic beverages for you and your party, so all you need to worry about is how much to tip the waiters! Four hours later, the party bus will spirit your party away.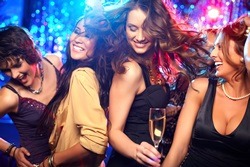 The next stop on the party bus tour takes you on a pub crawl to some of Sydney's hottest night spots. You won't believe how great it will feel to just relax and enjoy yourself after the stress of planning a wedding, and your guests will have wonderful memories of the best hen party ever. If you want to have an absolute blast but are worried about the price, our packages can actually save you money. We offer terrific discounts on your package, and you can find a package to meet any budget.
For many people the end of a night out involves trying to hire a cab to take you back home, or else stumbling to a friend's couch for the night. When you book this party bus and men's show package, our party bus will take you right to your door at the end of the night. No worries mean no stopping you from having the best night out. Visit SydneyHensNights.com.au to find your package. We offer day tours, men's packages and can let you combine any occasion and any groups of people. Come to the best in Sydney entertainment – SydneyHensNights.com.au!