Pub Crawl Cruise and Party Bus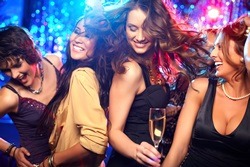 Many people think that they should only indulge in pub crawl cruise and party bus package for a hen's party. While this is a great time to visit with friends and indulge in great food and drinks, you can book a package for almost any reason. The pub cruise is perfect for a birthday party, for social events or just for no reason at all! You can enjoy added benefits of having a party bus pick you up at your door and drop you off at the end of the night, so you don't have to worry about driving if you've had a few too many drinks.
You can sail around the gorgeous waters of Sydney in the cruise boat, and we offer packages that will provide dinner, drinks and music. You can book your package for two people or for large groups. The party bus is roomy enough to enjoy karaoke on our outstanding stereo system or just dance along to the pounding speakers and nightclub lighting. You can enjoy being whisked away to the hottest and trendiest pubs in Sydney and let your worries melt away as you bask in the glow of laughter and friendship on land or at sea!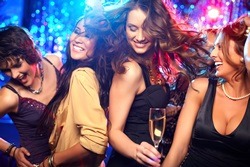 If you want a night to remember, you need to visit SydneyHensNights.com.au, where we provide you with the best in entertainment and transportation. There is no better way to party than to combine our bus and cruise packages; we make sure you get the best of both worlds and you and your guests have no cares in the world. If you want to step away from the mundane world of adulthood for a while, you can celebrate in the most carefree way possible with our incredible package. Save your worries for another day – our cruise and bus package allows only fun!
When you book your package, you will actually be saving yourself a lot of time, not to mention the hassle of providing transportation and entertainment for you and your guests. We take care of all of the details, so all you have to do is pick the package you like. Imagine letting someone else worry about the food, the drinks and the transportation – you will feel like a rock star or Royalty after you've lived a day with one of our packages! Let the good times roll in beautiful Sydney – hop on the bus that doesn't just take you to the party – it is the party.