Hens Night Ideas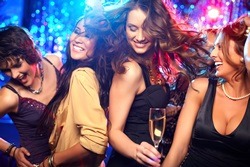 Think you are a rock star in disguise? Or do you fancy yourself as a bold strap of a gal who would shine as a pole dancer? Part of the fun of a hen's night out is that you and your fellow hens can essentially live out a fantasy for a night and be whatever you want to be. Depending on the company you keep, some of your hens night ideas may include visiting some risqué bars with VIP passes, looking like a dancing diva and pole dancer or you may prefer to learn from the best belly dancers in Sydney.
Truly, at SydneyHensNights.com.au, we believe that your night of fun should be a night that speaks to you and your friends, which is why we make sure that everyone gets a chance to let it all hang loose. We offer party busses that let you sing, laugh and dance while you drink your favourite sparkly drink. The city of Sydney at night should not be missed – it houses some of the hippest clubs and the best entertainment on the continent. Whether you want to hop from bar to bar or enjoy the music, lights and dancing in the party bus, we have it all.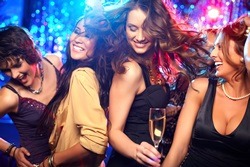 What gal doesn't want to look and feel her very best when she sets out to seduce? With our pole dancing and belly dancing classes, you and your fellow hens can break hearts and behave like a temptress! Our package deals can help you find any outlet for your fun, whether it's naughty or nice. Stop during your pub crawl and wail karaoke to your heart's content, or show off your new thigh high mini dress that you got while shopping earlier in the day – we can arrange a hen's night out like no other.
If you and your friends are tired of going to the same old places, you need to visit our website and see some of our fantastic hen's night ideas that will rock your world. Sydney is absolutely full of incredible places to see and experience and we can provide access to that impossible-to-get-in-bar or send you on a journey through the streets with the party bus. We have pricing options that let you decide how to use your budget, and make sure you get the best value for your money. Never miss the opportunity to live it up with SydneyHensNights.com.au.