Hens Night Sydney – About Us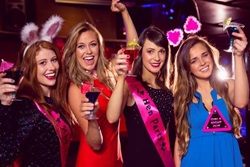 Sydney can be a paradise of fun – if you know the right spots. SydneyHenNights.com.au can take you to every out of the way place you never knew existed or waltz you into the most exclusive spas around. If you would love to have a great day with the girls, but aren't up to the challenge of making a dozen reservations and figuring out transportation, you need to check out our Hens Night Sydney packages. Want to learn how to belly dance? We can give take you to a place that will make you and your friends a hit in any harem.
If you prefer a more risqué form of entertainment, our pole dancing classes will knock your socks off, or you can simply head to the best pubs in Sydney. Whatever your tastes, our Hens Night packages are sure to fill you with a sense of adventure, excitement and outright fun for your best gal pals. Sydney often gets overlooked next to Australia's vast and intriguing outback, but it is one of the best night spots in the entire continent. In Sydney, you can visit the opera, learn how to cook seafood, visit museums, and learn gypsy fortune telling tricks and so much more.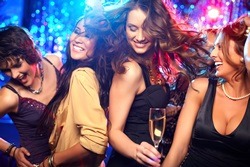 Not only can SydneyHenNights.com give you access to some of the most unusual and fantastic shops and workshops around, we take care of all of the details for you. Never again have to frantically make last minute reservations, or try to arrange transportation for you and twenty of your fellow hens – we can provide you with a bus package, boating options or just keep the evening flowing smoothly. We make sure that on your big night, all you have to do is relax and enjoy yourself, so look over our packages and make your bookings as soon as possible.
Sydney is a gorgeous spot in the world, and what better way to take advantage of the crystal beaches and fabulous scenery than with instant picnics, outdoor bowling, showboats, and even a ghost tour or two? You will be astonished at all of the things you can do at night with your hen party, and may never be content to go out on the town in any other way again. If you want to see the best that Sydney has to offer and have the time of your life, get the gals together and pick out your Hens Night package!